Life is short so who's got time to waste? When you're starting up a new business one thing you need to master above anything else (apart from how to enjoy life), is how to save yourself time and energy.
If you are like me and your 30's are a distant memory, you need all the help you can get. The good news is there are plenty of great free online tools that will make life a hell of a lot easier for you.
Here are my top 15 favourites for any new start-up or entrepreneur.
Task Management
Evernote
Evernote calls itself "the workspace for your life's work" and it's a great tool for organising your daily work life. Evernote allows users to record and track multiple tasks and projects, notes, calendars, lists, photos, links and more. The basic level package is free.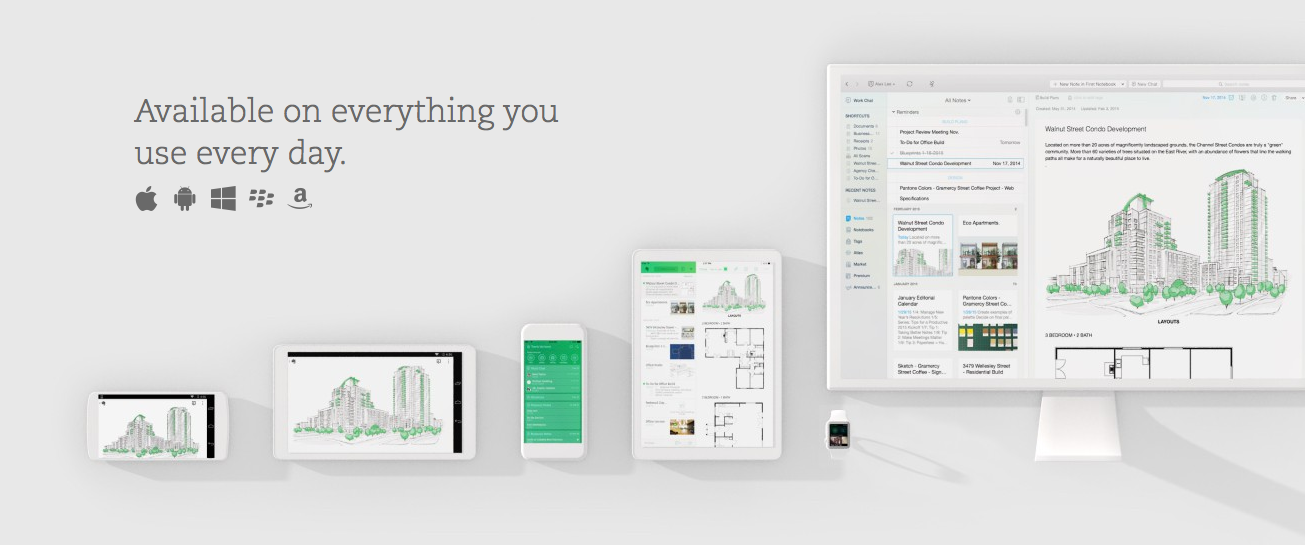 Calendly
Share your personal Calendly page with your clients and colleagues. It's easy and simple, your clients can go to your Calendly page (via a custom username in the URL) and see what types of appointments you're available for. They can then choose the one that applies to them, choose time then enter a few details, and that's it. done.
Calendly has a free plan that integrates with Google Calendar.
DropBox
This is real favourite of mine, a tool you cannot do without. Believe me.
Dropbox keeps your files safe, synced, and easy to share and you can access it from anywhere. It means you can take your documents anywhere – save files on your computer, then access them on your phone wherever you are. Everything you keep in Dropbox is synced automatically to all your devices.
NEVER LOSE A FILE AGAIN. What more could you ask from? Oh yes, and it's free.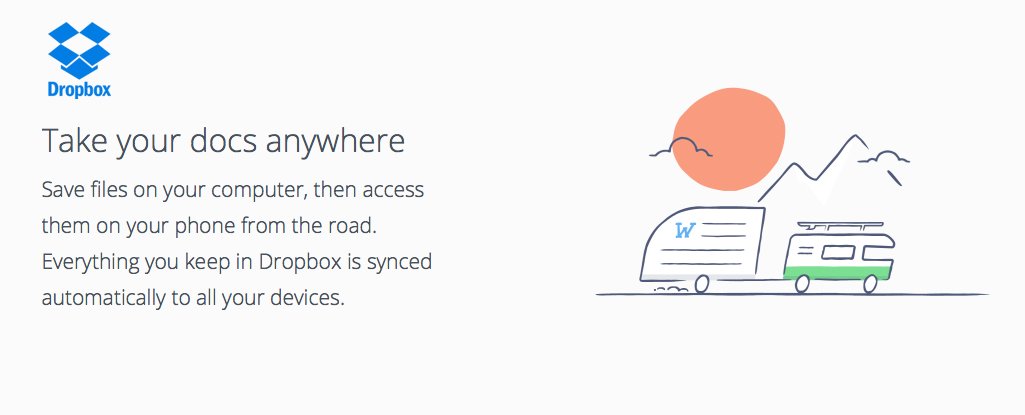 Zoho
Zoho is the Rolodex of the digital age. It's one of many CRM (Customer Relationship Management) online tools out there and gives you a 360-degree view of your complete sales cycle and pipeline.
Why use it? Identify trends, spot opportunities, increase efficiency and reduce costs. Free for up to ten users.
Basecamp
Although I have not used Basecamp recently, and tend to use it on bigger projects, it is a great web-based project-management tool. Basecamp offers to-do lists, wiki-style web-based text documents, milestone management, file sharing, time tracking and a messaging system. Basecamp is perfect for working on team projects.
Social Media Management
Buffer
Buffer is my favourite social media scheduling tool it will save you a ton of time. If you are still fairly new to social media and you are struggling with all the other tasks involved in starting up your new business, Tweeting and Facebooking may seem less than a priority, but you would be wrong.
Let Buffer come to the rescue; you can schedule posts and interact with your audience across all your social media accounts; you also get valuable analytics on how your social media campaigns are performing. All I can say is; give it a try now.
NameChk.com
The day I came across Namechk was a good day. It has saved me countless hours when it came to checking domains and whether or not they are available on different social media channels like Facebook and Instagram etc.
All you do is type in your chosen name and it instantly lists what social media channels it is available on. Wonderful!
CoSchedule (headline analyser)
This headline analyser from CoSchedule is fantastic and once again saves a lot of time and into the bargain helps you write better headlines.
Simply type your headline text into the headline analyser and it will score your overall headline quality and rate its ability to result in social shares, increased traffic, and SEO value.
Email (List) Management
MailChimp
Back in the day MailChimp was a bit clunky but these days it is the 'bees knees' of email marketing. Personally, I would not choose anything else.
MailChimp is very easy to use with a simple learning curve. The design templates look good (and as a designer I am very picky about design), and you can send automated emails based on customer behavior and preferences. You can easily sync it with your new website, it works on any device and makes building your all important subscriber list a doddle.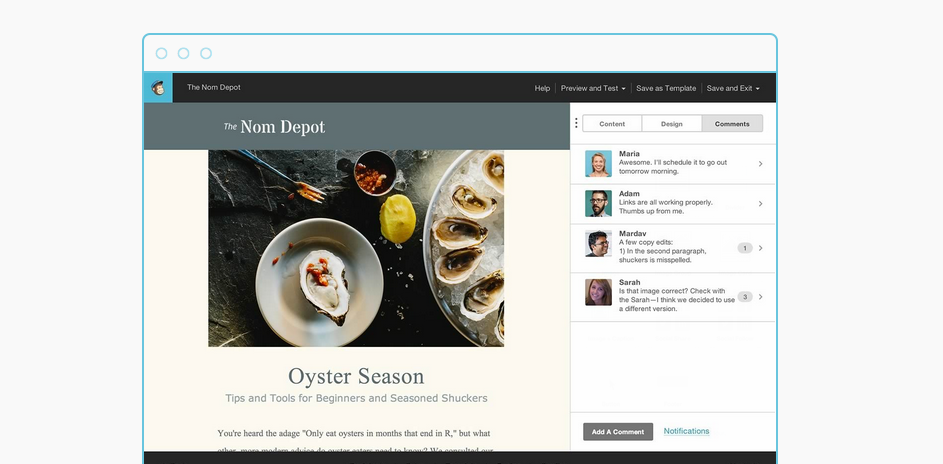 Graphic Design Software
Pixlr Editor
When it comes top creating wonderful images the design world uses Photoshop. It is the industry standard but it has a steep learning curve and it is extremely expensive. However if you can't afford Photoshop then you can use Pixlr Editor which provides a free alternative to image editing, cropping, and design tools for digital photos and imagery. Web-based and lightweight, it's an easily accessible and cost-free way to make great looking images.
Why use it? Create professional-looking logos, artwork and even product mock-ups. Crop, resize, colour correct, and retouch images for your online store
Canva
You will be so glad I have told you about this tool you will want to buy me a drink. (I do like expensive wine). Even though I use Photoshop everyday I find Canva is so quick and easy to use.
What I really like about Canva are the ready made templates, already optimized for social media so within minutes you have a great looking image ready to upload to Facebook or Twitter or Pinterest.
Accounting
Wave
Wave is very simple to use as a way to track your income and stay organised, it is made specifically for entrepreneurs, freelancers, consultants and small businesses with 9 employees or less. And it is free.
Wave takes credit card payments and has a paid add-on to help you manage employee or subcontractor payroll and employment reports and taxes. Wave is worth a glance.
Hosting
Bluehost – There are literally hundreds of hosting services available both UK based and international. However, if you are just starting out then you want to pick a service with an easy 1-click installation that you can do yourself. It should also have a 1-click easy WordPress installation option.
I can strongly recommend BlueHost. It operates out of the USA, but these days it really doen't make any difference as long as they have a strong 24/7 customer support either via phone and online chat.
Bluehost hosts millions of sites across the globe and, if you are just starting out, a shared hosting package is a good cost effective package.
Shopify – If you want an online store front with a great reputation and easy to setup features then Shopify is a good way to run an e-commerce website.
Shopify offers mobile-ready sites, SEO-optimised blogs, integrated payment options, advanced customer and store statistics and lots more.

Web Analytics
Google Analytics
Google Analytics is a free online service that provides statistics and basic analytical tools and is available to anyone with a Google account. Analytics allows you to see your total website traffic including: page views, number of visitors, most popular pages/posts/products, best web traffic sources, and even the search terms people use to get to your site.